Wrike
Wrike, Inc. is a fast-growing privately held corporation that gets thousands of new customers on board year after year and shows stable annual growth. Wrike's diversified, international customer base includes well-known brands, such as PayPal, Hootsuite, Hubspot, Citrix, and many others.
Wrike's project management tool gets distributed and co-located teams working together so that projects are completed faster to save time and money.

SiteTuners
SiteTuners is a conversion rate optimization firm that works with companies to improve online conversion rates. Our entry-level service, the Express Review, provides a low-cost introduction to conversion optimization best practices, including expert review of a single landing page and actionable recommendations to move more visitors through the conversion funnel.
SiteTuners also offers a number of in-depth services such as the Express Fix and Conversion Jumpstart, which provide clients the tools to rapidly implement conversion improvement recommendations so they can immediately start seeing results. Additional services include landing page test plan development and full-service guaranteed conversion improvement tests.
Campaign Creators
We are a team of conversion focused digital marketers located in San Diego, CA. We understand the modern buyer and have spent the past six years perfecting a formula for turning them into your customer. Campaign Creators helps clients increase engagement on their website, generate leads from their website traffic and turn those leads into customers.
We accomplish these goals using a variety of tools and tactics such as premium and interactive content, email marketing, marketing automation, and conversion rate optimization. In addition, we provide technology, sales and marketing consulting to help you close the deal. We are a HubSpot Certified Partner and work within a variety of marketing and sales technologies.
Our mission statement is: "Its all about you!" We are here to fill in your marketing gaps - whatever they may be.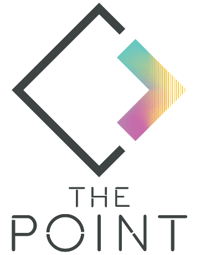 The Point
The Point is a California style off-site, a not-so-ordinary meeting and event space on San Diego's Mission Bay. We are a creative think space for organizations to come meet, educate, and set goals. Additionally: bring clients, host team building days, have corporate retreats and more. With our streamlined processes for catering, venue/conference room rental and activity add-ons; we make going offsite easy. Contact one of our experience coordinators to help pick a package that works for you or choose your own adventure.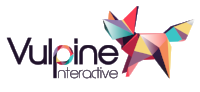 Vulpine Interactive
We help exciting companies build contagious brands and passionate fans on social media. Social media is a valuable touch point in your customer's journey. Our goal is to help you make the most of these instances by being there for your peeps whenever and wherever they need you.
We like to say that we bridge brand awareness and sales by providing experiences on social media that change the perception of your brand in the eye of the consumer.
What this realistically entails is helping to inform your content strategy, receiving stellar content, putting it in front of the right audiences, either organic or paid, and driving up engagement, account growth, website visitors, and leads and sales.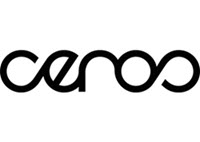 Ceros
Create stunning interactive content. Ceros is a cloud-based interactive content creation platform. We empower marketers and designers to create rich, engaging interactive content without any coding.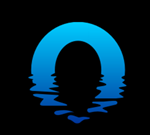 Open Oceans
Find new customers. Communicate value. Drive Growth.
Open Oceans' unique expertise in the digital marketing space is coupled with a deep understanding of what success looks and feels like in a growth-focused business. We create entrepreneurial offerings that enable clients to begin new conversations with potential customers.
By tailoring an online presence that showcases your business' unique value and engages with customers in the contexts where they are most likely to build new relationships, we enable you to put your best foot forward with the customers who will drive your next phases of growth.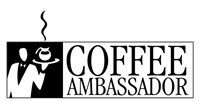 Coffee Ambassador
We provide turn-key & hassle-free breakroom solutions.
Almost 50 years ago, Coffee Ambassador was established with one goal in mind- to provide complete breakroom service to make coffee in your office an enjoyable experience. By all accounts, we've succeeded admirably. We were the first company in San Diego to form an exclusive alliance with Starbucks and Flavia Beverage Systems. And we've expanded our product selection to over 300 refreshment break items to satisfy the unique needs of our customers, providing them with a hassle-free, turn-key solution that enables them to focus on what they do best.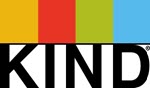 Kind Snacks
Do the kind thing for your body, your taste buds & your world.
We believe if you can't pronounce an ingredient, it shouldn't go into your body. Actually, it shouldn't even go into your pantry. KIND® products are made from nutritionally-dense ingredients like whole nuts, fruits and whole grains - no secret ingredients and no artificial flavors, preservatives or sweeteners.
We believe that people don't need to choose between health and taste when it comes to snacking. We use premium, better-for-you ingredients that are kind to your body without sacrificing quality or flavor.
We believe in inspiring and celebrating kindness. By improving the way we live, eat and relate to one another, we hope to foster communities that are healthier, more empathetic and embrace our shared humanity.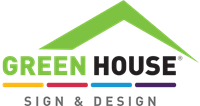 Greenhouse Signs & Design
Green House Sign and Design was established in 2011 in San Diego Downtown with the mission of becoming a one stop solution for all sign printing and advertising needs, helping its customers grow their businesses and get their messages across. We specialize in providing full range of custom sign and graphic services from trade show displays, vinyl banners, posters, full color digital signs to vehicle wraps with exceptional quality in lighting speed, using revolutionary technology to reduce turnaround time. We are uniquely proud to be the only signs shop in San Diego with a showroom, welcoming walk-in customers to receive a tour, check out wide variety of printed samples and trade show displays, receive graphic design service and place an order at the spot. Our goal is to help our clients get the right marketing product at an affordable price. We also encourage artists to come take pictures and video record of their art for their social media while they are being printed.

Yellow Bike Cab
We're the pedicab advertising specialist.
Our single focus is creating eco-friendly advertising campaigns which would benefit to both our clients and their target audiences. We've been running mobile advertising campaigns in San Diego for since 2006 for a wide variety of clients. We are specializing exclusively in promoting and advertising products or services of San Diego Convention Center Exhibitors in a unique, fresh and innovation approach with a bit of fun and a "twist of style" through the use of our pedicab media. Not to mention that we also offer environmentally friendly transportation and relaxing Downtown San Diego and waterfront tours with our beautiful pedicabs which are designed for the comfort of our passengers and equipped with safety tools.

Beacons Point, Inc
We are Your Inbound Creative Camp.
We craft dynamic inbound marketing strategies and video solutions to strengthen the bond between our clients and their customers. We trust in simple ideas, quality content and authentic relationships that have the power to drive monumental growth in business. Let's climb higher together.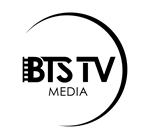 We are BTS TV
We are a Digital Media Agency that helps businesses grow, stay relevant, and connect with their customers by providing quality and engaging content.
We have a tested system in place which has proven to increase the success rate of our campaigns. That system begins with Strategy and truly understanding your audience which will create the foundation needed to clearly articulate the message in our Content most effectively and will produce the best results during the Marketing phase.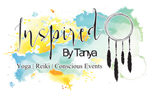 Inspired by Tanya
Inspired By Tanya was founded on the notion that we are spiritual beings navigating this awesome human experience. Yoga, Reiki, and co-creative experiences like retreats & events are simply tools to elevate your your physical/ mental well-being. She also believes you should travel, often!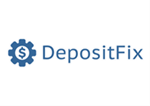 Deposit Fix
Take complete control of the customer's journey & transform your HubSpot into a revenue stream with us. DepositFix was founded in beautiful Chicago, IL by Denis Lunev to help businesses connect e-commerce and marketing using HubSpot.

StoryTap
A marketing platform for directed video at scale. Your customers already have a story about your brand. Tap into those stories with StoryTap, a video platform that directs, captures and shares authentic video stories - from anyone, globally in real-time.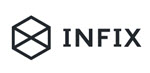 Infix Business Consulting
We get you laser-focused on streamlining your business and positioning it to perform.
We help you define a vision and set goals towards becoming that business you desire.
We will help you increase leads and improve your lead conversion.
We can show you how to calculate your true product margins and make price corrections.
We can find $1000's of savings in your business expenses.
We will show you how to improve your business processes and become more efficient.
We can train you in time management skills to get you out of that busy grind.

Entrapoint
EntraPoint is a full-service start-up consultancy and program management company. Our mission is to innovate and operate a comprehensive, affordable and accessible program for Entrepreneurs to successfully launch their ideas.
Based on years of research, studying the problems and challenges Entrepreneurs face daily, EntraPoint provides a cost-effective, time-saving service that serves the unique needs of people who have full-time jobs or may be working parents wanting to validate ideas, build product and go to market.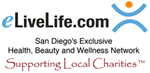 eLive Life
Since 2002, eLiveLife.com has grown into San Diego's largest and most exclusive health, beauty, spa and wellness network.
We are outsourced by our clients to support their marketing efforts: event marketing, SEO, social media, public relations, and online marketing.
eLiveLife.com supports the fundraising efforts of over 400 local community outreach and Charitable events annually through donations (i.e. raffle prizes, silent auction items, door prizes, goodie bag certificates, and volunteer gifts) and media support.

Portfolium
Portfolium partners with colleges and universities to help students connect learning with opportunity. Our ePortfolio network helps millions of students from over 2,500 academic institutions prove their skills and launch their careers, while providing educators and employers with the tools they need to assess learning outcomes and recruit talent.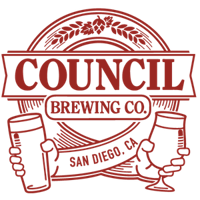 Council Brewing Company
We are a craft beer brewery located in San Diego, CA who places a tremendous emphasis on creating exemplary beer, crafted to the highest standards. We believe that beer brings people together in community. We brew beers that are unique and extremely flavorful, focusing on Ales hailing from American, Belgian, and English origins with an emphasis on San Diego's interpretation of West Coast IPA's and Sour Beers. No matter what the style, we focus on creating intense aromas and flavors that are very well balanced and drinkable.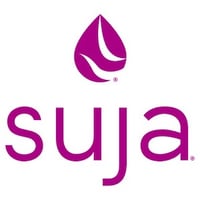 Suja
Suja Juice began from a shared dream to help people transform their lives through conscious nutrition. We've handcrafted three lines of delicious Cold-Pressed, Organic & Non-GMO juices and smoothies, plus new Probiotic Waters and Drinking Vinegars that are all USDA certified Organic and Non-GMO Project verified. With a wide range of Cold-Pressed, Organic offerings, including 1, 3 and 5-Day Fresh Start programs, Suja has a juice for every lifestyle. All juices are cold-pressured using High Pressure Processing (HPP) to kill harmful bacteria and preserve maximum nutrition and taste.

Union Cowork
Every Union location provides unique and comfortable space to develop relationships. Whether it is between colleagues or new acquaintances, we design our spaces to encourage relaxed and progressive conversation.
Union CoWork was founded in San Diego, California in 2013. The Company leases office and industrial space in urban infill neighborhoods in California and select cities worldwide. Our primary customer segment is private businesses, startups, entrepreneurs, students, and non-profits.
Union has 3 levels of Membership based on privacy needs and size. Our spaces are accessible 24/7 by key FOB and we provide a Space Manager on site 9-5 Monday through Friday.

Iron Fist Brewing Co.
Iron Fist Brewing Company is a family owned brewery located in Vista, California, smack-dab in the middle of the exciting San Diego craft beer scene. Our passion for the best hand crafted beer prompted us to make a lot of it. However, we quickly realized we were making a bit more than we could drink ourselves, so we decided to sell whatever we don't drink to you. So do yourself a favor; start a little revolution. It's ok. We won't tell on you. Put the 500 pack of light lager back with all its buddies and rule your taste with an Iron Fist!

Digital Lab Agency
We help companies drive ROI with actionable growth marketing tactics. We have worked with businesses and organizations in various industries: e-commerce, event marketing, medical tourism, nonprofits, SaaS companies, brick and mortar businesses and online education.
Second Chance Brewing
Second Chance Beer Company is an independent craft brewery in San Diego, CA., brewing good fortune since 2015. We also have a Tasting Room in the vibrant, craft-centric neighborhood of North Park. Come...Seize. Sip. Enjoy.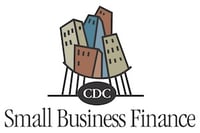 CDC Small Business Finance
Do you need access to capital? Let's talk. CDC Small Business Finance helps small business owners navigate the lending process to find the best loan that will support growth and success. Why work with CDC? We are a leading small business lender, award-winning nonprofit and advocate for entrepreneurs. For over four decades, we have provided more than $13 billion in funding to over 11,000 entrepreneurs...and counting. We serve California, Arizona and Nevada. We are proud to support marketing innovation and education at HUG18.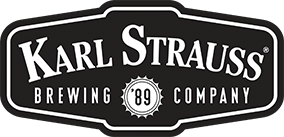 Karl Strauss Brewing Company
San Diego's original craft brewery. Proudly independent since '89. 10 brewpubs across Southern California and distribution across the whole state.
Still have questions about whether HUG18 is the right event for you? Check out our last event recap for more info.
SD Inbound is a 501(C)(3) founded to provide free and low-cost education to the local San Diego professional community. Learn more about SD Inbound and how you can get involved today.