Content marketing is, has been, and always will be important to inbound marketing. Storytelling is just one of the many hats that marketers wear.
The phrase "content is king" has yet to die out, and it doesn't look like it's leaving its place at the top anytime soon. Because of this, it should come as no surprise that we'll be hearing from a few of the industry's top leaders at HUG18 next week!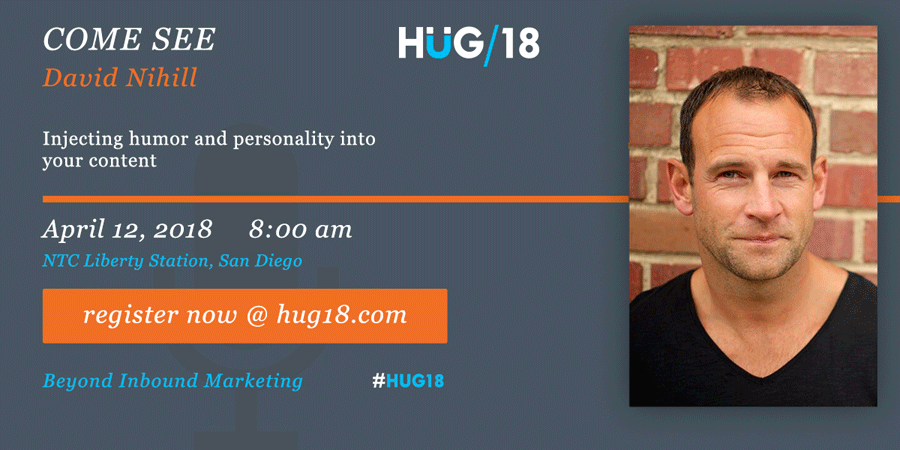 FunnyBizz Conference founder and author of the best-selling book Do You Talk Funny?, David Nihill, will talk about increasing audience engagement with humor through his presentation, "Injecting Humor and Personality Into Your Content." His unique take on content marketing will illustrate how marketers can use "one of the most powerful tools available to mankind: laughter" to reach growth and success.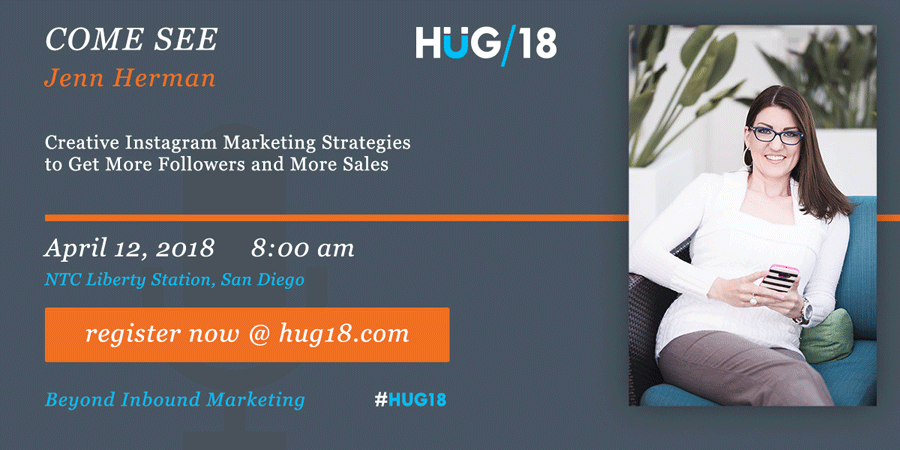 Social media consultant, Jenn Herman, will share her secrets to Instagram marketing success. As a globally-recognized expert in the space, her goal is to "bring you relevant social media and business trends and discuss their applications, implications, and benefits." If you feel like your social strategy has become a bit stale, don't miss her presentation, "Creative Instagram Marketing Strategies to Get More Followers and More Sales."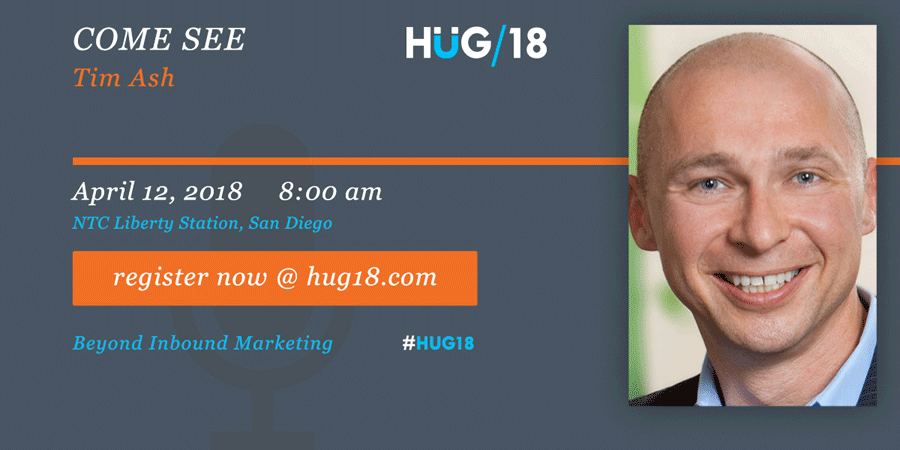 Sitetuners CEO, Tim Ash, is also the author of two bestselling book about everyone's un-ending magical unicorn: landing page optimization. He will cover a question many marketers struggle with: poor performing content. Through his presentation, "Why Your Content Marketing Is Failing - And How to Save It," he will highlight common problems and challenges marketers often experience and how to resolve them. Tim has been part of digital marketing industry for over 20 years and has used his innovative perspective to help brands like Google, Expedia, Facebook, and Yahoo! achieve successful web-based initiatives. He believes making the "web a better place for your customers and your business" is worth fighting for.
Don't miss your chance to hear from some of the industry's top speakers at HUG18 on April 12, 2018 at Liberty Station. Enjoy a full day of inbound marketing and networking at this immersive, one-day conference.

This is only a bit of the amazing content you can expect at HUG18 on April 12, 2018 at Liberty Station. Join us for more! There's still time!
Still have questions about whether HUG18 is the right event for you? Check out our last event recap for more info.
SD Inbound is a 501(C)(3) founded to provide free and low-cost education to the local San Diego professional community. Learn more about SD Inbound and how you can get involved today.