Upcoming Dates: Oct. 9 & Dec. 3, 8 AM - 2 PM PST
Advanced Workshop: Inbound Marketing Content Strategy
A practical workshop for inbound marketers who want to master content strategy
In this immersive half-day live online training hosted by Justin Champion (HubSpot / Inbound Strategy Camp) and Hansen Hunt (Certified Mastery), you'll learn how to grow your business by creating an end-to-end inbound strategy that attracts, engages, and delights your ideal audience. You will collaborate with peers and a certified inbound coach in order to develop a project strategy and initial content plan you can immediately begin to implement at work.
Limited Seats:
Only 6-10 inbound marketing professionals per workshop.

Cost:
The cost of attending the workshop is $400 and for those who enroll in the Inbound Marketing Master Certification the registration fee will count towards your certification program cost ($600 value).
Pre-requisite:
Valid Content Marketing Certification from HubSpot Academy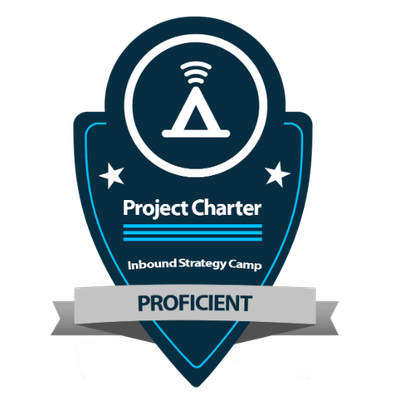 Professionals who attend this workshop will:
Understand how to plan a long-term inbound strategy for their business using the topic cluster framework
Identify a broad topic they want their business to be known for and build authority around
Identify a series of terms related to their broad topic they plan to rank for on search engines
How to connect your 10X pillar content clusters together
Draft a project charter for a long-term inbound strategy for their business (View Example)
Earn the "Project Charter" micro-credential after submitting their strategy (View Example)
Next Level!

I've been an inbound marketer for six years now and have built a multi-million dollar inbound agency. This workshop is absolutely spot on in terms of helping people master their approach to inbound. If you're an advanced marketer and want to take your inbound to the next level, these are the workshops for you.
MASTERY BY TEACHING!

This is no "rubber stamp" certification. There's a saying that you never really learn something until you're able to teach it to others. Obtaining an Inbound Marketing Master Certification requires that participants develop and demonstrate true expertise in inbound marketing AND be able to teach and mentor their peers — all while demonstrating that the strategies they've developed in the program make a real and measurable impact in the form of revenue growth for the businesses where they work.
Expertise!

The high level of content marketing expertise of the mentors and the focused collaboration among the group made this one of the best workshops I've attended, and certainly the best on inbound marketing. I highly recommend it to anyone looking to develop an actionable inbound strategy.
BOUNCING IDEAS!

The Content Marketing Strategy Workshop was exactly what I needed to sit down and build the foundation of my company's long-term content strategy while bouncing ideas and questions off of an intelligent group of other marketing professionals.
JUSTIN CHAMPION
AUTHOR / FOUNDER / PRINCIPAL CONTENT PROFESSOR
Inbound Content / Inbound Strategy Camp / HubSpot
Justin Champion is the author of Inbound Content, founder of Inbound Strategy Camp and Wild We Wander, and a Principal Content Professor for HubSpot Academy. Justin created HubSpot Academy's Content Marketing Certification course, which has awarded over 100,000 certifications to professionals across the globe since November 2016. You can find him on Twitter @JustinRChampion and follow his workshop transformation series at #unboundinbounder.